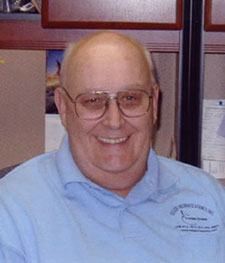 JACK EGGERT, CIC, joined the Eggert Agency in 1965. Starting as a part-time Claims handler, he has worked at every job position in the agency.
Currently, Jack's title is Agency Director and his time is divided between Commercial Lines Sales and Agency Administration. He earned the Certified Insurance Counselor Designation in 1979 and the Certified Risk Manager Designation in 1999. He says, " I enjoy talking with prospects and clients, helping to create the exact insurance policy to match each one's requirements".
When not at work, Jack lives with his wife Sherri, on their farm outside Grant Park, Illinois.
This email address is being protected from spambots. You need JavaScript enabled to view it.