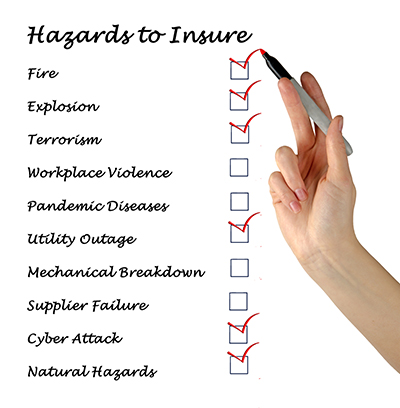 For additional information, please call.
    During a storm, we lost power and our sump pump stopped working. Our basement flooded – are we covered?
    Do insurance companies really adjust rates based on credit information?
    Sould I buy the additional insurance when I rent a car at the airport?
    My neighbor had damage done to his home by termites. Is there insurance coverage I can obtain for this type of coverage?
    I just bought my wife a diamond necklace. The invoice and appraisal show different amounts. Do I use the invoice or the appraisal when insuring?
    I am self-employed. Am I required to cover myself for workers comp?
    I store my vintage motorcycle for the winter. Do I still pay the same amount of insurance if it's is not driven?
    We bought a new home and am leasing the old one. Do we need a homeowner policy on the leased property?
The truth is that when you work in an industry that is as diverse as the insurance industry, you have a tendency to develop greater expertise in certain kinds of insurance than you do in others. The staff of the TBEggert Insurance is very good at handling all kinds of insurance situations and needs.